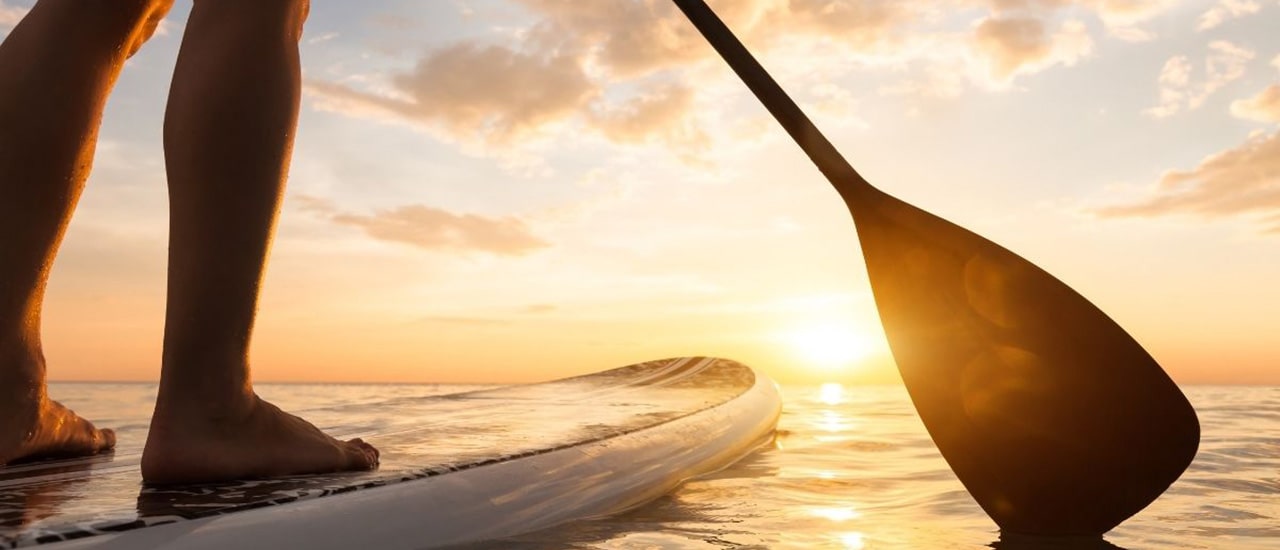 Wellness Enters a New Dimension on Longboat Key
February 25, 2021
Wellness – A deliberate practice of making choices that lead to a healthy and fulfilling life. Far more than just being free from illness or injury, wellness is a dynamic process of change and growth in the areas of physical, mental and social well-being.
On Longboat Key, this rewarding lifestyle permeates throughout the concept and design of a new residential enclave nearing the start of construction. Developer PMG's Sage Longboat Key Residences is a luxurious private haven of just 16 boutique residences being developed for those who prioritize health and wellness in their everyday lives.
Tranquil Natural Wonders
Life on Longboat Key is immersed in what you said. Natural wonders that deliver serenity at every turn. Daybreak spent walking the soft powdery sands overlooking the vibrant aquamarine waters of the Gulf of Mexico. Afternoon adventures kayaking the pristine mangroves of Sarasota Bay, encountering numerous shore birds or gentle manatee along the way. Evening meditation or yoga in a garden-like setting as the sun dips beyond the horizon, providing a nightly show of colors across the sky.
Now, Sage Longboat Key Residences offers a new coastal address to complete the picture, offering the perfect balance between activity and tranquility. The lifestyle nourishes both physical and mental health year-round, making wellness the top priority.
Environmental Wellness
The Sage Longboat Key coastal lifestyle provides an unprecedented blend of elegant luxury, health and environmental wellness. Created on three core wellness design principles: air, water and light, these themes are seamlessly integrated within the residences and amenities to awaken and restore physical and emotional well-being for an optimal, healthy environment.
The innovative amenities include a beachfront heated lap pool with an expansive sundeck, private cabanas and fire pit. A modern fitness center provides the conveniences required to ensure an active daily routine. Meticulously landscaped gardens, promenades and walking paths, lead to a welcoming lobby with full-time concierge. Sage will also offer its residents a pool and beach attendant to service their needs, providing a carefree experience.
Sage's knowledgeable concierge will assist residents with booking prized dining reservations and the area's finest show tickets, though residents may opt to enjoy the one-of-a-kind amenities at home. From world-class dining to boating and golfing, Sage Longboat Key residents will enjoy the area's best while savoring the rest and relaxation in their residential sanctuary.
Cultural Diversions
While Longboat Key is more relaxed than the neighboring Lido Key and St. Armand's Circle, the island is in close proximity to dining, shopping and cultural experiences of the Sarasota area. Where the cosmopolitan life meets seaside paradise, St. Armand's Circle is a prized gem for exceptional seafood and cocktails at local eateries like Crab & Fin, Shore and Blu Kouzina. Residents know that St. Armand's Circle dining experiences are best paired with outdoor reservations for glimpses of the breathtaking sunsets. Among treasured dining, the area is blossoming with unrivaled boutiques, salons and spas, and luxury retail such as Alexander Fine Jewelers and Lilly Pulitzer. To enjoy Sarasota's rich history, celebrate the arts at the nearby Marie Selby Botanical Gardens, Ringling, Sarasota Ballet, Van Wezel Performing Arts Hall, and more. It's a lifestyle of inspiring performances and culinary experiences that delight the senses and energize the mind.
With only 8 residences remaining, construction will be starting this spring with delivery scheduled for 2022. These beachfront residences will offer unobstructed views of the Gulf of Mexico to the West and picturesque Sarasota Bay views to the East. Sage's 4-bedroom/4.5 bath designs range from 4,000 to 4,300 sq. ft. It's a brilliant new concept in environmental design with unique amenities and technology features that make it the most exclusive gem of Longboat Key.
Priced from $4.5 million to over $7 million, Sage Longboat Key is now selling fast. Contact Premier Sotheby's International Realty at (941) 919-3903 to schedule an appointment or visit SageLongboatKey.com to learn more about this very limited offering.